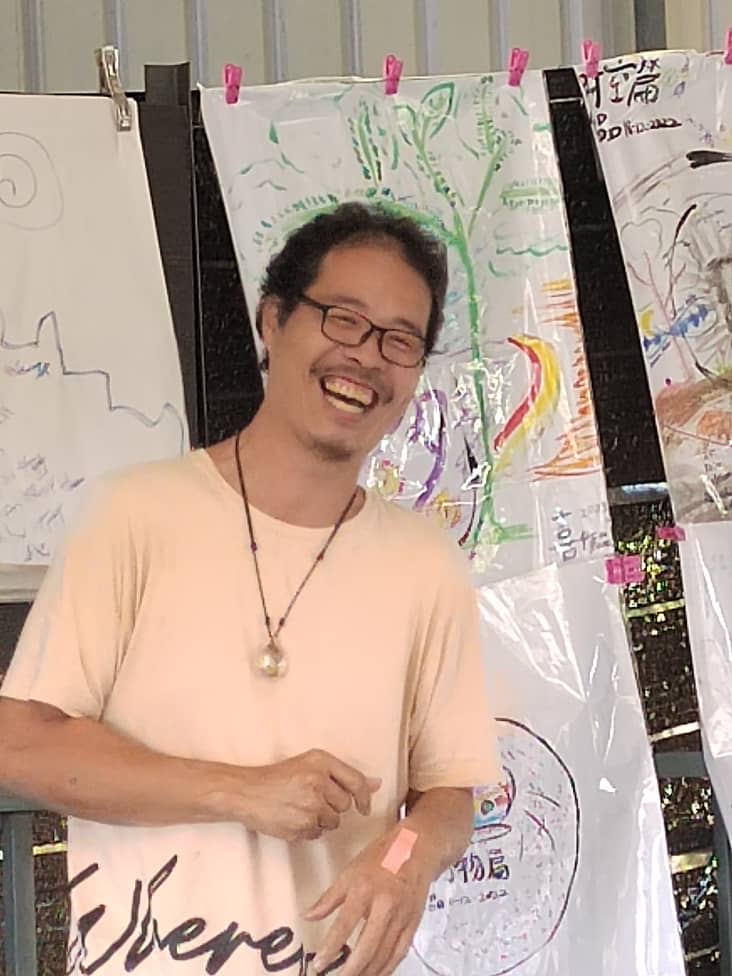 Affectionately known as Ah Hee, he was professionally trained as an engineer but became a pioneer biodynamic farmer by choice in Malaysia.
He has worked as a research officer and was a professional trainer for the GPS and GIS systems for MPOB and UPM.
Ah Hee , a rural country boy had an opportunity to attend a biodynamic course conducted by Hans and Ineke Mulder more than a decade ago when he attended the first IPMT course. He assisted Hans Mulder as a translator.
As a seeker, he was awakened to the spirit of biodynamic agriculture and to further explore the wisdom of mother nature under the vigil of Hans Mulder.
His sojourn led him to seek wisdom in India where he was under the tutelage of Jakes Jayakaran.
Ah Hee assisted the BABA group to establish an organic farm and further to set up the BABA Organic standard for vegetable and ornamental plants.
Ah Hee also conducted agriculture workshops in China.
他被亲切地称为阿喜,他接受过专业的工程师培训,是活力农耕在马来西亚的先驱。
他曾担任研究官员,并且是 MPOB 和 UPM 的 GPS 和 GIS 系统的专业培训师。
十多年前,农村男孩阿喜在参加第一届IPMT课程时,有机会参加了由Hans和Ineke Mulder教授的活力农耕课程。 他作为翻译并协助Hans Mulder 老师。
作为一个探索者,他被活力农耕的精神所唤醒,并在Hans的启发下进一步探索大自然的智慧。
他在 印度在Jakes Jayakaran 的指导下进一步认识活力农耕。
阿喜协助BABA集团建立有机农场,并进一步为蔬菜和观赏植物制定BABA Organic标准。
Ah Hee 还在中国举办了三场农耕课程。