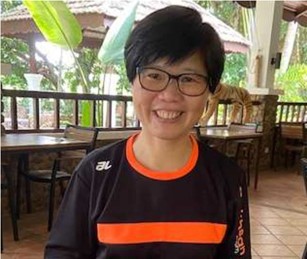 Susan graduated from University Technology Malaysia (UTM) in 1994. She has extensive experience in property development and project management.
Susan is a home gardener. In 2018, she joined a Biodynamic workshop under the guidance of teacher Jakes Jayakaran and becomes actively involved in the Biodynamic movement in Malaysia.
She is a co-founder of the Malaysia Demeter Association(MDA) and holds the position of secretary currently. She is a co-author of MDA's Biodynamic Agriculture Basic Training Manual. She teaches dharma classes to children as a volunteer in a local Buddhist Centre.
她毕业于马来西亚工艺大学 (UTM)城市与区域策划学士。她在发展商的产业发展和项目管理方面工作了15 年。后来她成 为一名全职家庭主妇。她热爱家庭园艺。她是当地佛教中心的一名兼职志工,担任儿童 佛学课的老师。2018 年,她参加了由Jakes Jayakaran 老师指导的活力农耕培训 营。她是马来西亚德米特协会(MDA)的创始人之一。 目前她是 MDA 的秘书。