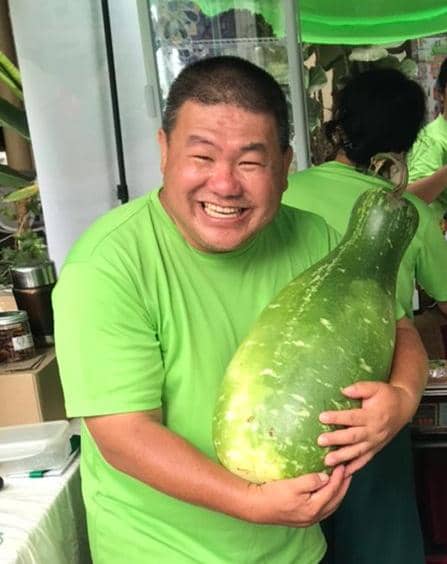 Lee Ong Sing (Captain Lee)
Cameron Highlands, Pahang.
Lee is a third-generation farmer from Cameron Highlands. His asthmatic problem since childhood was healed through a proper organic diet.
In 1996, together with a group of like-minded friends, he courageously converted his farm to an organic farm.
In 2018, he participated in a Biodynamic workshop guided by Teacher Jakes Jayakaran and started to apply BD preparations at his farm.
He is one of the co-founders of the Malaysian Demeter Association (MDA) and is committed to sharing and promoting organic farming and biodynamic farming methods.
He guided farmers to make BD compost and CPP. Currently, he is the vice president of MDA. He is also the main instructor of MDA's biodynamic workshops.
李鸿诚 (金马伦高原,彭亨州)
他是来自金马仑的第三代农夫。
他童年的哮喘问题通过适当的有机饮食得已治愈。
1996 年跟一班志同道合的朋友一起很勇敢的把惯行农改成有机种植。
2018 年参加Jakes Jayakaran 老师的活力农耕培训营,开始应用BD 制剂在他的农场。
他是马来西亚德米特协会(MDA)的创办人之一。致力于分享和推广有机农法与活力农耕农法。并引导农夫制作堆肥和CPP。 目前是MDA 的副会长。也是MDA 活力农耕培训营的主要导师。